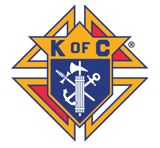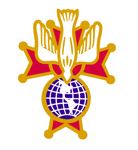 Knights of Columbus
Council 3892
The Knights were founded in 1882 when Fr. Michael J. McGivney and a small group of men founded a society designed to provide some security for widows and orphans of Catholic parishioners. Fr. McGivney's idea grew into an order of Catholic men and their families. This order is dedicated to promoting the ideals of charity, unity, fraternity, and patriotism. Today there are over 1.9 million members throughout the world.
Contact Rick Paoletti (585-489-9555) if you would like to join our K of C Council
Meeting are held 3rd Wednesday of the month in the St. Charles parish hall at 7:30PM
List of Activities at St John's
Sponsorship of a Diocese of Rochester seminarian
40 Days for Life Campaign
Over 5000 hrs. of volunteer service
Donations to area churches, pregnancy centers, Catholic schools
Evangelization programs
Diaper and baby formula drives
Raising funds to obtain an ultrasound machine for a local Pregnancy Help Center
Coats for Kids
Family Activities – Adult and Children's Christmas party, council dinners, Masses for deceased members
Providing Lighthouse Catholic CD kiosks to area churches
Distribution of Easter lilies to the homebound
Community dinners, Fish Fry and Chicken barbecues
Knights are Catholic men, 18 years of age and older, who are committed to making their community a better place, while supporting their Church. Being a Knight is more than camaraderie; it is being involved with your community; it is supporting your local Catholic Church, while enhancing your own faith; it is about protecting and enhancing your family life.
KOC Organization Web Sites
Supreme Council
New York State Council

Check the Bulletin or Parish Calendar for additional informaton.